http://www.wip-tricky.com/2010/08/once-upon-time.html#more
So this weekend past I went down to Throop village with a camera under my arm and a lighting kit over my shoulder to meet up with Matt(Aka Guru Grimmer) to take some photographs of the
Brothers Grimmer
.
Once there I begun setting up my gear and chatting with the other guys. Lee(Empup Grimmer), Mike(Macko Grimmer), Shawn(Bobo Grimmer) and Steven(Teflon Grimmer) each of them had tons of character and were great fun to shoot.
It was a bit fiddly setting up my "portable-studio" kit in the hall due to tall, angled ceilings but I got it set up... suitably enough and started throwing band members infront of my lens.
Very little direction was needed with these guys to get some excellent shots so it was mostly down to my own abilities at photography to get some good images in frame.
After a couple of hours or so of backdrop shots the guys got back to practicing. So I took the oppurtunity to practice some live action band photography with admittedly mixed results but with some experimentation with lighting and various exposure settings I think I got some good results.
Click here to see more from the shoot
.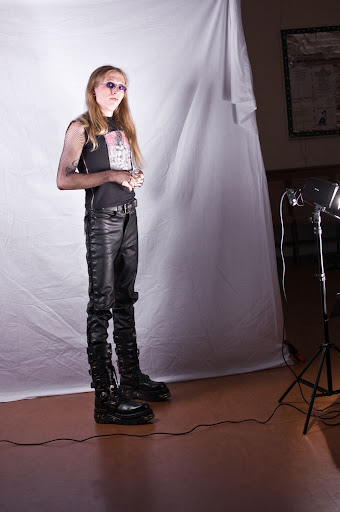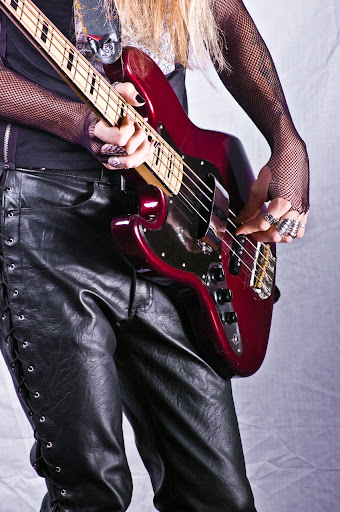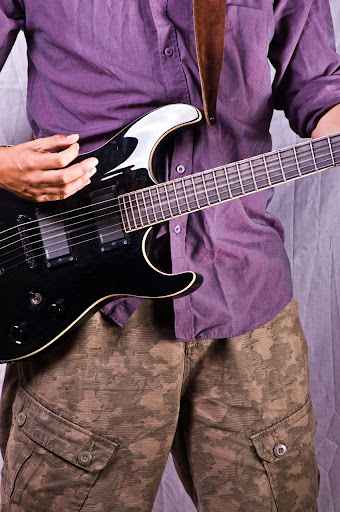 Definately check these guys out as they rock, they're available on your social networking site of choice and also have an album available on iTunes.
brothersgrimmer.co.uk
www.facebook.com/brothersgrimmer
www.myspace.com/brothersgrimmer